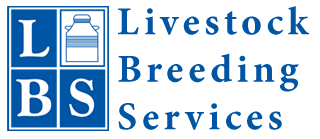 About Us
Staff
Michelle Humphries BVSc


Michelle Humphries is a founding partner, having graduated from The University of Sydney in 1984 as a veterinary surgeon. During her university studies, Michelle worked in conjunction with sheep artificial breeding scientists, Professor Terry Robinson and Professor Gareth Evans in the early development of ovine reproductive technology.

Upon graduation Michelle joined Riverina Artificial Breeders, where she was employed as one of the world's first full time commercial laparoscopic inseminators. Michelle has remained a full time practitioner of laparoscopic insemination, semen freezing and embryo transfer, performing thousands of procedures each year.

Michael Gregory BVSc, Grad Dip Acc

Michael Gregory is also a founding partner and graduated from The University of Sydney in 1982. Michael worked in mixed general practice and specialist embryo transfer before establishing Livestock Breeding Services with Michelle Humphries.

Michael is fully involved in semen, embryos and laparoscopy, and also responsible for the administration and accounts at LBS.

John Hall BAgSc

John Hall joined Livestock Breeding Services in 1998 to manage the LBS Yass Centre, which provides a full service in semen freezing, AI and ET. John graduated from The University of Sydney in 1984 and prior to joining LBS worked with commercial and stud sheep breeders in management, health and nutrition.

John is the full time manager of LBS Yass, and is a leading semen scientist and embryologist in the Australian animal reproduction industry.

Di Rutherford, Dip Farm Sec

Di Rutherford has been part of the LBS team since 1986. In 1997 she became one of the founding partners in LBS Wool, the wool testing facility at the LBS Jerilderie Centre. In addition to running the wool laboratory, Di has roles with LBS in semen collection and freezing, ram management, semen despatch and as an AI technician.
Client Testimonials
Murray Long, Pendarra White Suffolk Stud, Ardlethan NSW:
We have been exclusively using the services of Livestock Breeding Services (LBS) since the formation of our stud in 1996. Both Michael and Michelle, and the various lab assistants they have employed during this time, have always been keen to assist in all areas of artificial breeding technology achieving some great results. We conduct an annual AI program of over 100 ewes, have numerous rams collected on a regular basis and been involved in several ET programs. The last 3 years AI programs have resulted in 91%, 92% and 87% conception on White Suffolk ewes during some difficult seasons.
Late in 1999, we made a decision to form a genetic marketing business, Performance plus Genetics which relies heavily on the expertise and dedication of all LBS staff to operate efficiently. This requires not only the collection of genetics to the highest standards, but the storage and distribution of these genetics to breeding centres all around Australia. All this has been conducted at LBS to the highest of standards and our business could not operate without the dedication of all at LBS. We have not had a single problem with semen distribution over that time and given the problems and panic that can potentially occur, this is testament to the dedication of all staff at LBS.
The advice provided by LBS in the area of artificial breeding technology has been responsible for improving the success of our breeding programs. In addition to this, they are prepared to listen to any concerns, ideas and problems and work through them to improve their techniques for all involved in the sheep industry. I recommend the services offered by LBS to all who wish to obtain maximum results and satisfaction from their breeding programs.
Murray Long
PENDARRA White Suffolk Stud
Performance plus Genetics
www.pendarra.com
Wally Merriman, Merryville Merino Stud, Boorowa NSW:
"Here at Merryville Stud we have been using LBS with success for many years. The staff are professional and knowledgeable with a strong work ethic.
We use LBS for our entire AI breeding programme, inseminating roughly 400 ewes a year, and have always found that the job is completed in a timely fashion, which is of great importance to me.
I am happy to recommend LBS to fellow breeders."
Wal Merriman
Merryville Stud
www.merryvillestud.com.au
Photo (right): Merryville ram bred by LBS AI - Supreme Exhibit Sydney Royal Easter Show 2010.
Graham Gilmore, Tattykeel Studs, Oberon
LBS have been our preferred team for AI since 1987. AI programs at Tattykeel are often large and complex with many breeds involved. 400-500 ewes are artificially inseminated each day with our best genetics, and we are looking to achieve the best results. LBS have delivered consistently high conception rates (in and out of season) with all of our breeds.
LBS has also been freezing semen in our top sires over the same period with semen quality always high, and our rams are always returned in great condition and good health.
I can recommend LBS to any breeder for the right results along with excellent service from Michelle, Michael and their staff.
Graham Gilmore
Tattykeel Studs
www.tattykeel.com.au